Family hotels Gatteo Mare: family hotel Serena
The Serena is a hotels Gatteo Mare for families ready to welcome you with many attentions and services dedicated to adults and children. Your fun, relaxation and leisure time will be our prerogative, so we will take care of everything.
Family first!
We will provide all the necessary amenities for children and parents. In the rooms you can request cots for small children and high chairs in the restaurant room. There will be a mini-club with entertainment and games for children.
Hotel Serena is particularly recommended for families with childrenthanks to the quality and diversity of the services it makes available to them.
Don't forget to check out our offers dedicated to families, you can find packages all inclusive with the best services for the whole family and come on holiday in hotels in Gatteo Mare with your children for free.
Mini club with games and baby dance
Fun and educational activities
Highchairs for children, baby cutlery and colouring mats
Vegetable soups and purees for children prepared by the chef
Afternoon snack
Every day, our chefs,
provide broth and vegetable puree prepared using only fresh seasonal vegetables.
Cots in the room, baby bath tubs and bottle warmers (all services on request and at no extra cost)
Animation on the beach in the morning and in the afternoon, with: games, tournaments, baby dance
(in collaboration with Gatteo Mare Village)
Romagna is also famous for its numerous theme parks, ideal for the fun of the whole family!
Are you looking for a relaxing holiday?
Contact us for information
Contact us
Gatteo Mare Village
A rich entertainment service on the beach and in the green parks of the city.
Serena hotel guests can participate in all activitiesgames, dance and sport, organized by the skilled staff of Gatteo Mare Village.
Our clients choose us for...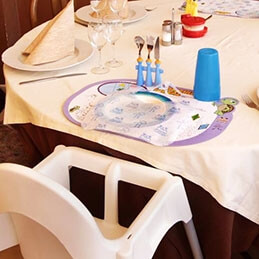 Equipped kitchen for children
Children's menu
Highchairs
Afternoon snack
Baby cutlery
Vacanz
We wanted to go on holiday for the first time in Gatteo a Mare, I found on the internet the hotel Serena by chance, but I must say that I was lucky, me and my daughter we found ourselves very well, because the kitchen is excellent, the staff I must say is really good, kind and nice, if I can I go back next year
taxidarium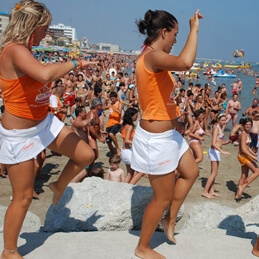 Animation Services
Miniclub
Games, tournaments and baby dance
Animation on the beach (in collaboration with the Gatteo Mare Summer Village)
Baby snack
A dream holiday
It was the first time at the Hotel Serena and I was very satisfied from every point of view, starting with the courtesy and professionalism of all the staff from Lucia and Domenico. Hotel very clean and well maintained, the service in the room excellent and very attentive to the needs of guests. Definitely a place to return and recommend it because it is a guarantee, also excellent coupled with the Gatteo Summer Village
Valter Q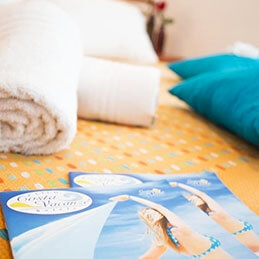 All Inclusive Services
Unlimited drinks with meals
Wellness area
Beach included
Animation for children and adults
Beautiful holiday
Excellent hotel, location very close to the sea cross the road and you're on the beach. The breakfast is varied and plentiful as well as lunch and dinner with a choice of 3 first and 3 seconds in addition to the corner buffet is truly spectacular. The staff is all very kind and ready to fulfill every request of the customer. On the third floor is the spa (...) a quiet and relaxing place with a spectacular view of the sea. (...)
Mirella M
Family Offers
packages for families with children free of charge
Here you will find our best offers for families with discounts and reductions for children, but also for the 3rd or 4th bed. At the Hotel Serena 1 or 2 children are always free, if sharing a room with parents, and we have discounts up to 17 years of age. Discover the convenience of All Inclusive formula for families!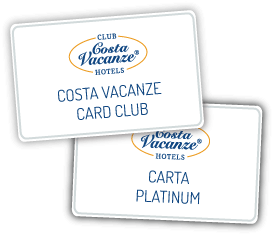 You own the
our loyalty card,
write it down in the notes

Family holiday
Very welcoming staff very kind ... clean rooms ... good food ... in addition there was the boy animator (Richard) who was great with both children and parents who say the ????
Andreea Mihaela B
Holidays 2020
Great hotel x everything food, cleanliness, spacious rooms I had the 207, with large bathroom and great view.location facing the sea, and sympathy and helpfulness of the staff.ci will definitely come back like every time I decide x the holidays in Romagna, then Gatteo sea is a small town, but offers a lot of animation x tourists
Andreina S
An unforgettable holiday
The hotel is modest but in line with expectations. Much availability from the staff who showed patience and courtesy with the children. (In particular we thank Catherine, Claudio, chef / waiters and the lifeguard of the pool). The rooms are very small, the bathrooms and balconies can be improved. Overall more than acceptable. I would return
annalisa n
Family holiday
Very welcoming staff very kind ... clean rooms ... good food ... in addition there was the boy animator (Richard) who was great with both children and parents who say the ????
Andreea Mihaela B
Holidays 2020
Great hotel x everything food, cleanliness, spacious rooms I had the 207, with large bathroom and great view.location facing the sea, and sympathy and helpfulness of the staff.ci will definitely come back like every time I decide x the holidays in Romagna, then Gatteo sea is a small town, but offers a lot of animation x tourists
Andreina S
An unforgettable holiday
The hotel is modest but in line with expectations. Much availability from the staff who showed patience and courtesy with the children. (In particular we thank Catherine, Claudio, chef / waiters and the lifeguard of the pool). The rooms are very small, the bathrooms and balconies can be improved. Overall more than acceptable. I would return
annalisa n